Summer: um musical sobre Donna Summer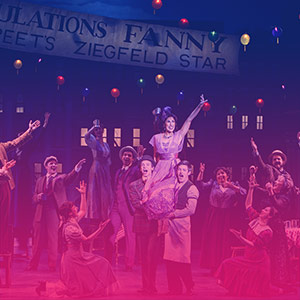 13/04/18 - POR MARIA LUIZA ALESSI

Follow @superingressos

Os fãs de um dos ícones da Disco Music estão em polvorosa com um dos mais novos musicais da Broadway. "Summer – The Donna Summer Musical", estreiou no final de março, no Lunt Fontanne Theatre em Nova York e desde então não parou de receber elogios pelas magnífica performances dos atores, figurino e cenários.

O espetáculo conta a biografia da famosa cantora Donna Summer, com todos os conflitos, desde a sua meteórica fama até o seu declínio. Mais de 20 sucessos da artista são apresentados no musical - que é um tributo àquela que foi considerada a voz de uma geração. Entre o repertório estão os hits Love to Love You, Baby," "Bad Girls" e "Hot Stuff.

O elenco, liderado pelas atrizes LaChanze, Ariana Debose and Storm Lever vive a pele de Donna em diferentes pontos de sua carreira. Já os atores Aaron Krohn, Ken Robinson e Jared Zirilli representam os personagens Neil Bogart, Andrew Gaines and Bruce Sudano, respectivamente – pessoas que tiveram papel preponderante na carreira de Donna Summer.

O musical tem apresentações diárias e estará em cartaz até 18 de novembro. Confira a agenda completa aqui.